Senior Sales Development Representative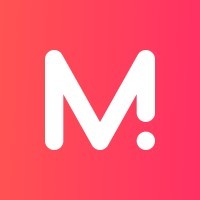 Monta
Sales & Business Development
Barcelona, Spain
Posted on Friday, October 6, 2023
Monta, an innovative and rapidly growing company in the electric vehicle (EV) industry, is seeking a motivated and results-driven Sales Development Representative - Enterprise to join our dynamic team. As an industry disruptor, Monta is focused on revolutionizing the charging experience for EV owners, making it as seamless and intuitive as driving an electric car.
At Monta, we understand the frustration of driving a technologically advanced electric vehicle, only to be limited by the charging process. That's why we are committed to changing the entire market with our cutting-edge tech solutions. Since our founding in 2020, we have assembled a team of experienced professionals and secured a million-dollar investment from the Danish state's investment fund and private investors.
As a Sales Development Representative - Enterprise, you will play a crucial role in driving our business growth by generating qualified leads and converting them into customers. You will have the opportunity to work closely with our sales team, engaging with potential clients, and promoting our innovative charging solutions. This is an exciting opportunity for individuals who are passionate about clean energy and making a positive impact in the EV industry.
Responsibilities
Identify and qualify leads through targeted prospecting and research
Conduct outbound outreach activities such as cold calling, email campaigns, and social media engagement
Schedule and conduct discovery calls with potential customers to understand their needs and assess fit
Collaborate with the sales team to develop and execute strategies for lead generation and conversion
Build and maintain a pipeline of potential customers through effective lead nurturing and follow-up activities
Assist in creating compelling sales presentations and collateral materials
Utilize CRM software to track and manage leads, opportunities, and customer interactions
Bachelor's degree in Business, Marketing, or a related field
Proven experience in a sales or business development role working with enterprise customers, preferably in the information technology and services industry
Strong communication and presentation skills, with the ability to effectively articulate value propositions to potential customers
Results-oriented mindset with a drive for achieving and exceeding targets
Excellent organizational skills and ability to manage multiple priorities
Self-motivated and able to work independently, as well as collaborate with a team
Knowledge of the EV industry and understanding of the unique challenges and opportunities in the market is a plus
Proficiency in CRM software and other sales toolkits is preferred
Flexible work hours and occasional team events.
Gym membership, free snacks & beverages, and subsidized plant-based lunch.
Learning & development opportunities with an education budget.
Attractive warrant program, pension, health insurance, and parental leave provisions.
Why Monta?
We don't just offer a job; we offer a career. With world-class training and enablement, Monta ensures you're set on a trajectory for success. Here, growth isn't just an outcome; it's a way of life. Our strength lies in our diversity. To craft an inclusive product that caters to a broad audience, we believe in having a diverse force behind it. We're not only about ensuring EV more; we're about #EVbetter. At Monta, every voice matters, every idea is valued, and every team member is recognized.
Ready to supercharge your career with Monta? Send us your resume in English and embark on an electrifying journey with us!