Senior Product Designer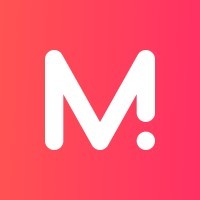 Monta
Product, Design
Copenhagen, Denmark
Posted on Wednesday, October 11, 2023
Do you want to play a critical role in changing the EV industry for the better?
Monta is an operating platform that powers the Electrical Vehicle (EV) ecosystem, serving drivers, companies, solution providers, cities, and the electricity grid with one integrated software solution. Our powerful EV platform connects the dots in the entire EV charging industry. Our product suite is carefully designed to offer flexibility and transparency, allowing everyone to maintain control over their EV charging experience. What sets Monta apart is that we tackle the complexities of the ecosystem in a truly technological way, providing a tailored software solution for all things EV.
We need you!
We are looking for an experienced Product Designer to join our Product & Engineering organisation. The role will mainly be focused on our product area called Monta Charge, which serves as our main solution for our B2C/end-user charging experiences.
Your mission
You will join our Product Design team and play a key role in delivering an exceptional user experience for our Monta Charge product suite. As a Senior Product Designer, your focus on human-centered design will be crucial in creating the best charging experience in the industry.
You will collaborate closely with product managers in the Monta Charge squad, work alongside researchers, and collaborate with engineers to develop outstanding charging experiences for our growing user base of over 200,000 across 9 markets (and counting).
Monta Charge is…
Smart solutions that empower end-users to stay in control of their EV charging experience - at home and on the go.
Our product strategy is to provide a seamless charging experience designed for mass adoption. We believe that charging your vehicle should be as simple, if not simpler, than fuelling with diesel or gasoline.
Our Mobile App serves as your command centre, allowing you to set preferences and connect your assets. Our platform will connect the dots between various types of electricity assets—from your EV to your solar panels, heat pumps, and batteries in your home, workspace, or parking lot, and even your local electricity grid—enabling all assets to communicate and share energy smartly through our tech-driven infrastructure.
We're already a fan if you…
are obsessed with understanding users
can look at a product holistically, always considering and balancing user needs and business objectives
have profound experience designing complex products, with a strong emphasis on usability and creating a frictionless experience
have a solid understanding of design systems and are excited to further develop and evangelise our existing design system "Electra" together with other designers
are hungry and full of initiative
We'd need you to…
have 3+ years of experience from another product team or similar work
take full ownership of the design process and the solution during product discovery; from talking to users, to prototyping, testing, and validation, all the way to delivery of outstanding high-fidelity designs ready for development
champion an iterative, dynamic, data-driven design approach; create prototypes, test them with users, launch, and continuously learn from data and user feedback to make further improvements
be excited about being part of a team, support your colleagues, and contribute to a respectful environment
have excellent verbal and written communication in English
be located in Copenhagen
We'd be very excited…
to find someone who can start as soon as possible, but we also respect that the ideal candidate will need to finalise current projects or other obligations properly before being able to start.
At Monta we're proud of…
our mission: to provide the best technology solutions for the entire EV charging cycle. At our core, we provide access, innovation, and reliability to the mobility transformation.
our culture: we trust our people to know how and when they work best, and we work hard to nurture a culture of trust, transparency, and respect.
being a certified B Corporation
being a diverse international company with more than 200 colleagues and 46 nationalities
being Better Together: we support and care about one another and contribute to making each other, our teams, and our products a success
Benefits:
Free gym membership!
Vegan lunches, snacks and drinks!
Company-wide and team events
Educational budget
Pension + Health Insurance
Paid parental leave
Shared electric cars and bikes at the Copenhagen office in Østerbro.
An attractive warrant package.
Collaborative and inclusive work environment.
Life at Monta
At Monta, we encourage you to come as you are. To ensure an inclusive product that serves a diverse user group, we need to be a diverse force behind it. We are a company dedicated to revolutionizing the EV industry, thus aspiring to change the world for the better. Monta is committed to our sustainability efforts with several green initiatives such as offering our employees a plant-based-only lunch and offsetting CO2 consumption for all employees. We prioritize the well-being of our team members and have a strong focus on mental health. Through our health insurance coverage, we provide various offers and resources to support mental well-being. Additionally, we have an internal well-being committee and a people team with a people-first mindset, ensuring that our employees have the necessary support and resources for their overall well-being.
The salary range for this role is 45-50k DKK monthly depending on level of experience.

Please send your resume in English.