Senior Director, Revenue Strategy and Operations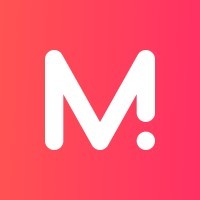 Monta
Sales & Business Development, Operations
Copenhagen, Denmark
Posted on Friday, November 10, 2023
About Monta
Monta is paving the way in EV charging technology, seamlessly merging software solutions across various charge point brands to offer unparalleled charging experiences. At our core, we make EV charging simple, accessible, and reliable. Our software enables a consistent charging experience across all charge point brands. Monta empowers charge point owners and operators with a full-fledged solution to attract users and seamlessly manage usage, pricing, availability, and transactions. We're building the future of EV charging, come and join us! 🚀
Role Summary
Reporting directly to the CRO, in the role of Senior Director, Revenue Strategy and Operations, you'll act as the strategic architect for Monta's GTM operations, crafting seamless strategies that align with our ambitious revenue goals. While primarily focused on sales & customer success, your role is also pivotal in working cross functionally with the marketing, product, finance, and strategic operations teams to synchronize Monta's overarching revenue and strategic objectives. You will influence the full spectrum of the revenue cycle, from shaping customer experience and account management tactics to refining post-sales and business development strategies. Your vision will also lay the groundwork for our expansion into new markets and revenue channels, including the US, ensuring operational synergy and the attainment of key performance milestones.
What You'll Do:
Drive strategic initiatives to enhance KPIs and revenue optimization across multiple teams, bringing a wealth of expertise to elevate Sales & Customer Success outcomes.
Contribute to driving Monta's global strategy, identifying key opportunities, and providing insights to tailor our approach to product launches, GTM adjustments, and market analysis.
Direct the efforts of the Revenue Operations team, ensuring a collaborative environment conducive to the precise execution of strategic initiatives.
Lead the strategic planning and execution of pre/post sales processes, aligning with the company's ambitious growth plans
Engage in high-level strategic discussions, using your consulting background to dissect complex challenges and craft innovative solutions.
Develop and refine a team structure that is optimized for performance, focusing on revenue operations, sales engineering/solutions architecture, enablement, bid management, and partner & channel sales.
A strategic vision honed in global fast-paced scaling SaaS organization, with a proven track record in revenue optimization across various customer-facing disciplines and multiple revenue channels.
Experience in driving revenue strategy and operations through initiatives in Sales, Customer Success, Partnerships & Channel Sales, and Business Development.
Strong leadership skills with 7-10 years experience managing high-performing teams within a revenue organization.
Experience working cross functionally with finance, marketing, business operations, and other teams critical to driving revenue initiatives within a scaled organization.
A consulting background that showcases your ability to analyze complex business challenges and develop strategic plans to address them.
Monta Perks:
The opportunity to join a movement that's not just about business but about shaping a sustainable future.
Flexibility to work how and where you perform best, with a remote-friendly culture that spans across our European offices.
A comprehensive benefits package that includes travel opportunities, access to electric vehicles, and a supportive environment for professional growth.
Reporting Lines:
While the exact reporting lines are to be defined, they will likely encompass:
Revenue Operations team
Solutions Architect team
Enablement team
Bid Management team
Partnerships & Channel Sales
Join Us:
If you're a strategic thinker with a flair for revenue optimization and a passion for sustainability, we'd love to see your application. At Monta, your work will electrify not just vehicles but careers and communities.
Kindly submit your application in English